VLT3673F-G6: VLT also offers a suspension tester that goes beyond the EUSAMA measurement. It also measures phase shift, which gives more accurate results when testing vehicles with lower wheel weights or run-flat tyres. The motors are controlled by a frequency inverter.

As an option, the frequency of the moving plates can be manually set and adjusted at each value for finding annoying rattles in vehicles. Positioning the wheels correctly on the suspension tester is made easy by visual instructions on the monitor.

The suspension tester can also be combined with a roller brake tester in a single subframe, with a shared readout and shared remote control.
SPECIFICATIONS
Max. axle weight: 2500 kg
Max. drive-over weight: 5000 kg
Measuring frequency range: 25 - 0 Hz
Measuring plate dimensions: 400 x 700mm
Testing width: 770 x 2230 mm
Weight measuring system range: 50 - 3000 kg
Electric motors: 2 x 3 kW
Standard features:
Radio frequency remote control
Axle weighing system
GALLERY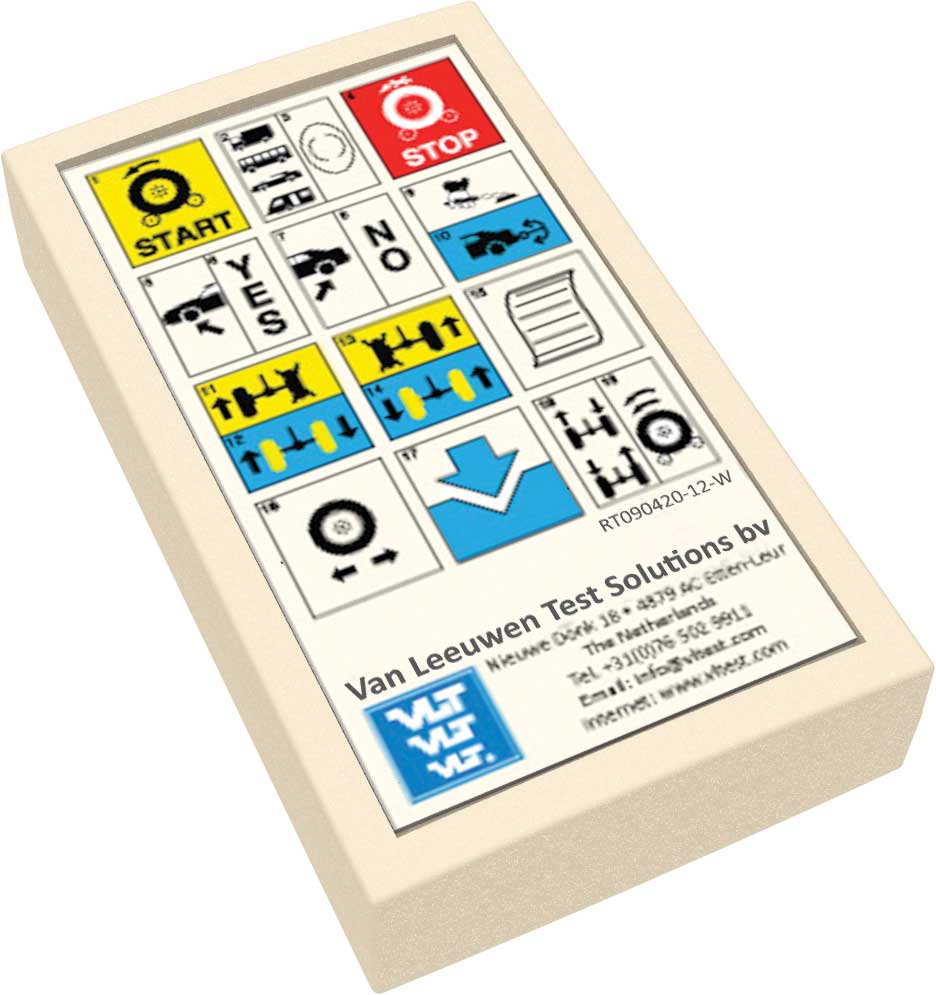 OPTIONS AND ACCESSORIES