FOR TWO-WHEELED VEHICLES
The VLT roller brake testers for motorised two-wheelers are suited for measuring and calculating braking efficiency of motorbikes and scooters. Bikes wit a vehicle weight of up to 1500 kg can be tested. All test results are displayed on a large monitor.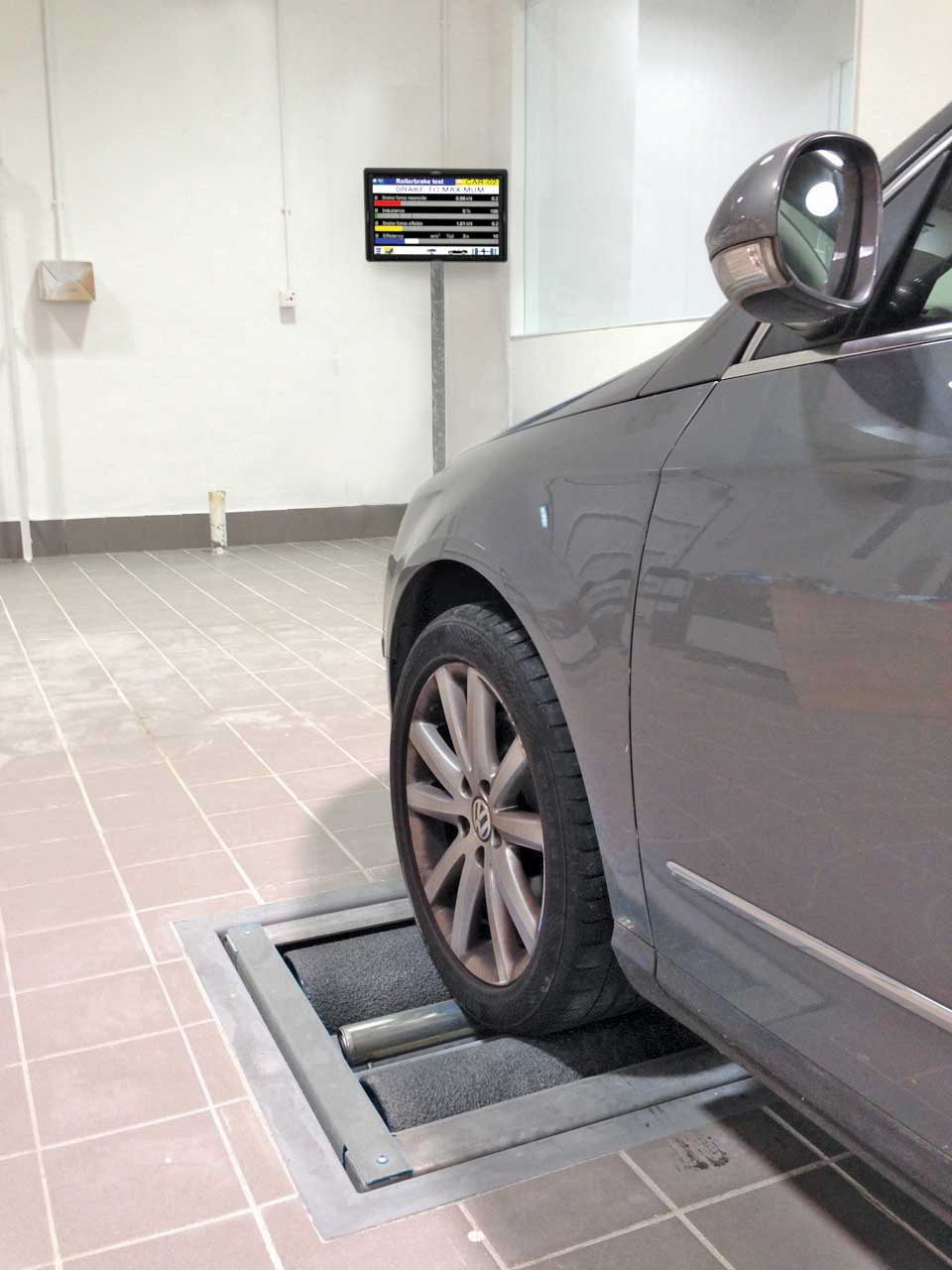 FOR CARS
The roller brake testers for cars are capable of testing vehicles with an axle weight of up to 2500 kg. The results are shown on a large monitor. The longevity of the VLT roller brake testers give you a very low total cost of ownership.
FOR VANS / LIGHT TRUCKS
For heavier vehicles, such as vans and light commercial vehicles, VLT has a special roller brake tester. It is wider that the brake tester for cars and the maximum axle weight is 4000 or 5000 kg.
FOR CARAVANS / TOWTRAILERS
For caravans and towtrailers you can use a overrun brake simulator in combination with a roller brake tester. The overrun brake simulator operates the overrun brake of the caravan / towtrailer and with that, the brakes.